Crockpot Chicken Quesadillas

Nothing is better than coming home and having your dinner practically waiting for you! This chicken could also be used on nachos, in tacos, or in some sort of Mexican casserole. It is moist and delicious and literally falls apart in the crock pot. I found this recipe posted by a Molly Day on another cooking site. Enjoy!
1 lb frozen boneless, skinless, chicken breast
1 cup salsa
1 cup corn
8 large soft tortillas
8 -12 ounces mexican cheese, blend. shredded
1 (1 1/4 ounce) package taco seasoning, packet

Optional Condiments

sour cream, guacamole, tomatoes
Directions
Combine chicken, salsa, corn, and taco seasoning in a crock pot. Cook on low for 6-8 hours. Before serving, shred chicken with a fork.
Spray a skillet with cooking spray and add a tortilla. On half, add chicken mixture. Top with cheese. Fold tortilla over and let brown. After 1 minute, flip to other side.
Reviews
Most Helpful
Made for ZWT-8 because you're right. There is nothing better than coming home & finding dinner waiting for you - esp this one. My appreciation for a good quesadilla is a legacy of my dys in Dallas, so choosing to make your recipe was a no-brainer for me. This quesadilla chicken filling is esp good & its versatility gets high marks from me. I used a chunky med-heat salsa & made the recipe as written, altho I do 1 tiny thing different from most quesadilla preps. I've never been very good at the flip thing, so I start w/a cheese layer 1st, then add the filling (chicken mixture here) & finish w/another layer of cheese. It's twissis-proof because the melting cheese on both sides binds everything together & I can't mess it up. We started w/Mexican Chicken Rice Soup (Caldo Cantina) by Debbie R. & ended w/your yummy quesadilla. It was a good pairing. Thx for sharing this recipe w/us.

Such an easy and delicious recipe! I made it exactly as stated in the recipe and it was delicious! Makes the house smell amazing too, I couldn't wait for dinner!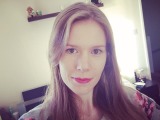 Pretty good. I used bone-in legs on high so it would get done faster. I should have made some quesadilla sauce, since I thought this was a little bland.