Crockpot Catalina Apricot Chicken
Recipes similar to this one have been posted, but none just like this. This one is made in the crockpot which makes it a cinch. And only four ingredients! This recipe is a gem! It comes from ""101 More Things to Do with a Slow Cooker," by Stephanie Ashcraft.
1 cup Catalina dressing
1 (1 1/2 ounce) package dry onion soup mix
1 cup apricot jam (apricot preserves may be substituted)
Directions
Place chicken in a greased 3-1/2 to 5-quart slow cooker.
In a bowl, combine salad dressing, onion soup mix and preserves. Pour over chicken.
Cover and cook on LO heat 5-7 hours. Do NOT cook on HI heat.
Serve over hot cooked rice with a fresh garden salad.
Reviews
Most Helpful
This is a classic 1970s recipe from Kraft -Catalina. They use 1/2 c apricot preserves and 1/2 c dressing and 3T soup mix at 350 for 30-45 minutes. 1-1/2 lb chicken. It's DELISH. I just made this crockpot version with 2 lbs chicken. I use bone in thighs.
simple and yummy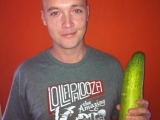 I took a chance on this recipe last night with company for dinner... it was AWESOME!!!! Everyone LOVED it, even my daughters who are extremely picky (I was shocked!).