Crock Pot Zucchini Soufflee
loof751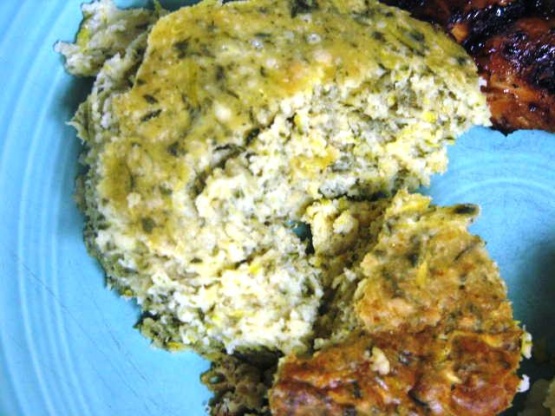 I enjoy using Bisquick and love my crock pot so thought this would be a nice recipe to try. Another find from the Yahoo group, slow cooker recipes. Cooking time will need to be adjusted to the size of your crock pot.
Lightly coat crock with nonstick cooking spray and set on low.
In a large bowl combine all the ingredients. Pour mixture into crockpot and cook for approximately 6-8 hours on low depending how large your crock pot is.