Crock Pot Wino Chicken Stew
Boomette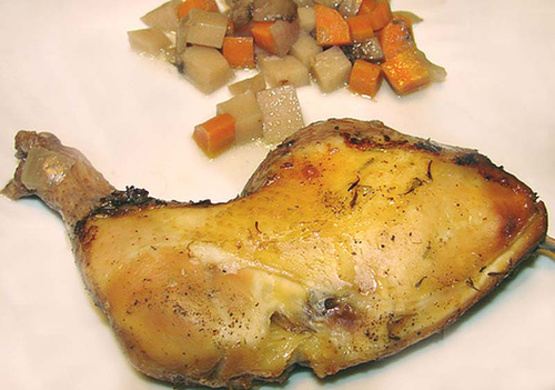 It's a crock pot version of my favorite recipe for poor man's stew. Through my early 20's I waited tables down south and I was very poor. I also drank a lot of cheap red wine..so this recipe was born.
Season your chicken with the salt and pepper and put into crock pot.
Chop all of your veggies into medium size pieces and add to crock pot.
Add your fresh thyme, bay leaf, and red wine.
In a separate small mixing bowl whisk your flour in with your chicken broth. Add mixture to your crock pot, and lightly mix everything together.
Let cook for 6-8 hours on low.
It's really good served with fresh french bread and butter.