Crock Pot White Bean Soup With Bacon
PaulaG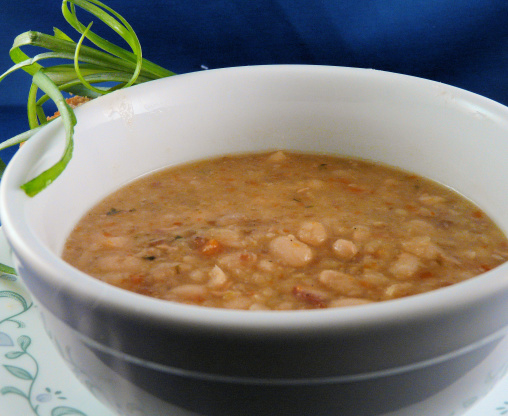 Use navy or great northern beans in this comfy soup. Perfect for those chilly fall evenings. From the book "Not Your Mother's Slow Cooker".
Combine the beans, bacon, onion, celery, carrot, bouquet garni and broth in slow cooker.
Cover and cook on LOW for 8 to 9 hours.
Remove the bouquet garni.
Discard.
Puree about one-third of the soup in a food processor.
Season with salt and pepper.
Add cream if using, cover and continue to cook on LOW 15 minutes longer.