Karabea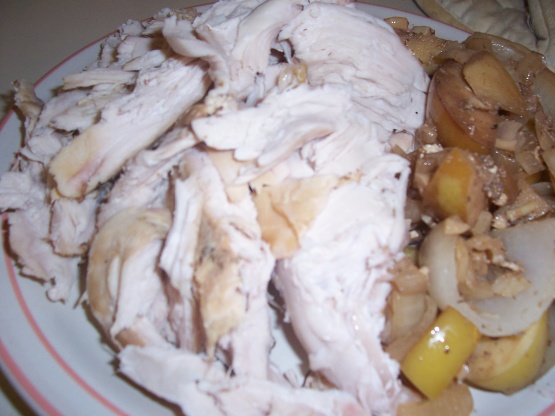 I had never cooked turkey in a crock pot before. Now that is the ONLY way I will cook it. It turned out so moist and juicy. Mine usually turns out dry. This was wonderful. Thank you so much for the recipe. NO MORE DRY TURKEY!!
Rinse turkey breast and pat dry with paper towels.
Place in crock pot breast side down.
Pour chicken broth over turkey.
Two hours into cooking time, mix other ingredients and pour over turkey.
Make gravy with juices if desired.
Cook 8-10 hours in crock pot on low.