Crock Pot Tangy Chicken and Black Beans
PaulaG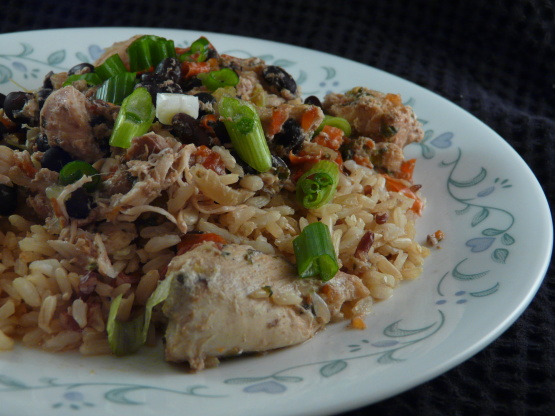 This was so easy to put together, and I was really excited to see what my family thought of it. Sadly, there was very little taste, although the chicken (I used bone-in breasts) was tender. We managed to eat it, after sprinkling ginger overtop, but this recipe needs a few tweaks before I'll add it to my personal files. Sorry.
Mix all ingredients in crock pot, cook on low for 6-8 hours.
Serve over rice, or use as filling with tortillas.