Crock Pot Tamale Casserole Supremo
Absolutely flavor filled. Easy to make and economical.
Directions
Brown the Ground Beef and Chorizo together.
Drain most of the fat off (but the chorizo has a lot of flavor, so reserve some of the fat for flavor).
Pre-mix the egg, milk and cornmeal.
Except for the cheese, put all the other ingredients into the crock pot (including the meats).
Mix them thoroughly.
Put the cornflour-egg-milk mix on top.
Set the Crock pot to high or low.
Cook for 5-6 hours on high or 10-12 hours on low.
5 or 10 minutes before serving, cover the top with the grated cheese.
Reviews
Most Helpful
Delicious and easy to make. I think I might try it in the oven next time though. Spread that very nice cornmeal topping around a bit. I might also try some diced bell pepper or some mild green chilis when I do. I enjoyed this meal last night.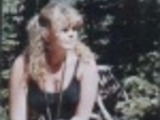 New to the group, this is the first recipe I tried... and I'm sold! This was simple, inexpensive, and absolutely delicious!!!
The best tamale pie I have eaten. I baked it as a casserole dish in the microwave oven and it came out just fine. I froze individual 6 oz. servings in the freezer and reheated them in the microwave. I am preparing it again now for the second time but am making the portions bigger.