Ycooks2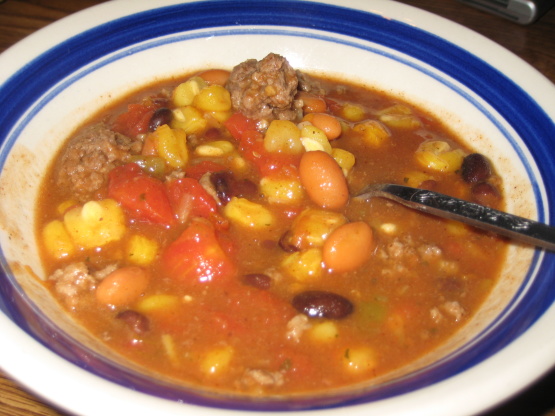 This has almost no prep and so its very easy to put together in the crock pot before you leave for work. It will be a family favorite! This is also delicious with chicken instead of the hamburger.
Saute hamburger and onion together until cooked. Drain. Combine hamburger, taco seasoning, ranch dressing mix, beans, hominy, green chilis, rotel and diced tomatoes in large crock pot. ( Do NOT drain any of the canned items). Cover and cook on low all day in crock pot.
Top each individual serving with grated cheese, dollop of sour cream, sliced avacado and frito corn chips.