jenne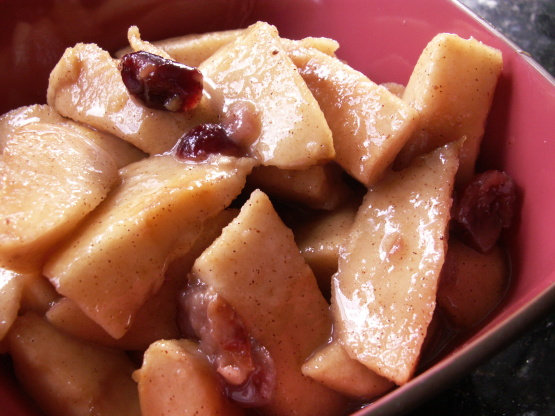 This is such a comfort food to me in the Fall and Winter. I hope you like it as much as I do!

Top Review by Merlot
Not only is this a great tasting dish, it filled the house with a wonderful aroma. (We couldn't wait for it to finish cooking). Great tasting and so easy to prepare. I served this with left over ham. Yum!!!! Thank you so much, SF Girl.
Put first 5 ingredients in your crock pot.
Stir well to coat the apples with all the spices.
Dot with butter.
Cook on low about 4 hours.
Stir once during cooking.
Since crock pot temperatures vary, you should check to make sure that apples are soft but not mushy like apple sauce.
It should have the consistency of apple pie filling.
This is DELICIOUS warm with vanilla ice cream!
It's good plain too.