Crock Pot Steak With Mushrooms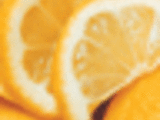 This is a easy make ahead recipe for the crock pot. Good for a winter meal...
Directions
Trim fat from meat.
Cut meat into 4 serving-size pieces.
In a 3 1/2 to 4 quart slow cooker place onion slices.
Arrange mushrooms over onions; add beef.
Stir together gravy and wine or apple juice.
Pour over beef.
Cover and cook on low heat setting for 8 to 10 hours or on high heat setting for 4 to 5 hours.
Excellent served with mashed potatoes and a salad.
Most Helpful
Very good and easy! Next time I think I'll use the red wine instead of the apple juice though. Thanks for sharing!