Crock Pot Spinach Casserole
Parsley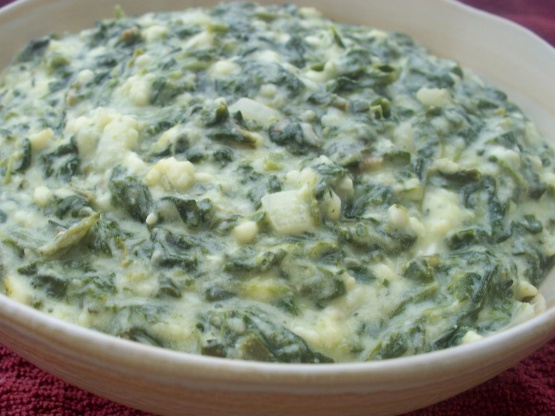 If you are a spinach lover, you should love this! This is a great side dish especially good with a holiday meal. You can prepare it all in advance and refrigerate until you are ready to turn the crock pot on. Leftovers are great, too.

Absolutely delightful, and very easy! Perfect side-dish for sausages, and I'm going to try the leftovers as a filling for a vegetarian lasagne. Thank you!
Grease a crock pot.
Combine all ingredients and pour into the crock pot.
Cover and cook on low for 4 hours or on high for 1 hour.
You will know it's done when the edges start to get brown.