Crock-Pot Southern Living Style Tortilla Soup
bukgrl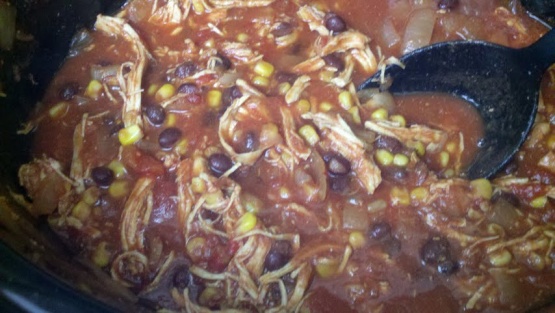 I found this basic recipe in Southern Living years ago and have modified it slightly through the years. Here is the delicious result.

I love this recipe! It's easy to make and tastes great! I leave out the black beans and add cilantro. I also use a rotissore chicken from the supermarket and just shred it into the soup instead of cooking my own. YUM!
Combine all ingredients in a slow cooker.
Cover and cook for 4- 6 hours on High or 8 hours on low.
Shred chicken before serving.
Serve topped with tortilla chips and cheese. May serve over tortillas chips if desired.