Crock Pot Slow Cooked Stew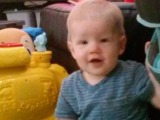 This recipe has been handed down from one generation to the next. This recipe is also in our Family's Cook Book. You can even substitute the canned tomatoes for 2 cans of beef gravy for a totally different taste.
Directions
Combine all ingredients in a slow cooker.
Cover and cook for 8 -10 hours on LOW until beef is done and tender.
Then serve and enjoy.
Variation:
Add 2-10½ oz. cans of beef gravy and ½ cup of water in place of the tomatoes.
Reduce Tapioca to 2 Tbsps.
Most Helpful
My husband said this was the best beef stew he'd ever had, and he doesn't give such high praise easily! It was fantastic. I used a generous 1/2 tsp. basil and no oregano, and I added a can of beef broth for more liquid.
This a Fantastic flavored stew. You won't want to try another recipe after this one. I have a similiar recipe posted here at zaar but mine recipe calls for tomato juice instead of whole tomatoes. Give it a try!