sydsmama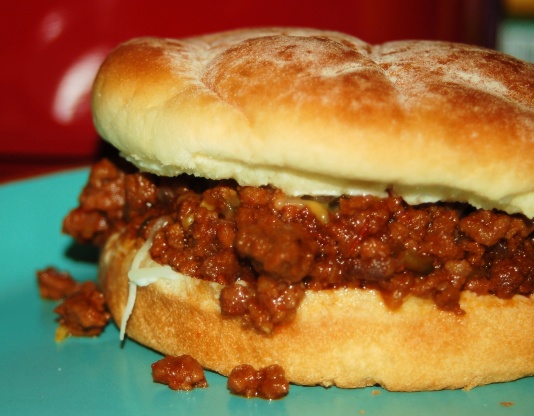 This is a delicious sweet, spicy version of sloppy joes.

This recipe was very good but the sauce seemed to be lacking something. I dont know if it was maybe some spices that it needed or what but other than that, it is a very good recipe. The next time I think I will add more spices or maybe some tomato sauce. Thank you for a great recipe.
Brown meat, onion, celery, and green pepper til meat loses its pink color.
Drain off fat.
Put meat mixture into crock pot.
Add remaining ingredients.
Stir.
Cook on low for 3-4 hours .