Crock Pot Scalloped Potatoes and Ham
ladypit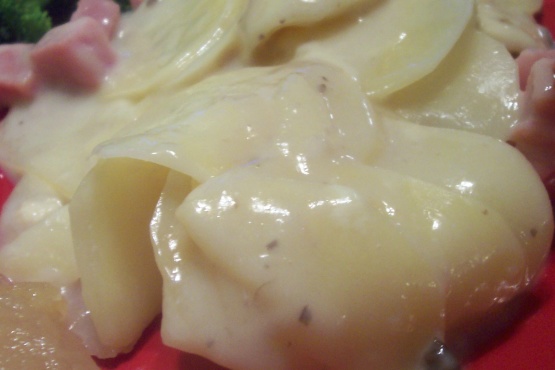 This is a great comfort food recipe that is so easy to make. Throw it in the crock pot and forget it.

This was really very delicious. Changes: I only used 5 potatoes, 1 onion, and cream of cheddar cheese soup. I cooked it on high for about 4 hours, and it came out awesome!
Layer half of the ham, potatoes, onions and cheese in crock pot.
Repeat layers.
Spread undiluted soup over the top.
Cover and cook on low 6 to 8 hours.
Adjust amounts to fit the size of your crock pot.