Crock Pot Rotisserie Style Chicken
This is adapted from "Make it Fast, Cook it Slow" by Stephanie O'Dea. There are similar recipes here but not one quite like this that I've found. While not a TRUE rotisserie chicken, it is much cheaper, and much more accessible since the closest grocery rotisserie chicken I can get is an hour away. You can put this on a "rack" of foil balls in your crock if you'd like to keep the chicken up out of the grease. Also, I save the drippings, bones, and skin, then toss them back in the crock with a couple of cut up carrots, some celery, onion, and garlic and cover with water, cook for a few more hours on low, strain, chill, skim fat, and freeze for homemade rotisserie chicken stock - yum!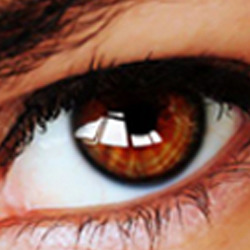 Sooooooo easy ~ moist and very good! I made this at my DIL's house and used plain paprika as that was all she had on hand, but next time I will use smoked paprika. I used 1/2 teaspoon salt instead of the suggested amount in the recipe! I crocked a 5.29 lb roaster on top of foil balls for 5 hours on HIGH ~ Made for Spring PAC 2011.
Spray the inside of a 5 quart or larger crockpot with nonstick spray.
Combine all dry ingredients. The cayenne and black pepper are optional, I leave them out because I have small toddlers who don't care for "hot" food.
Rub the dry ingredients all over the chicken, inside and out, and place in crockpot, breast side down.
If desired, place onion and garlic inside chicken cavity (I don't use these).
DO NOT ADD ANY WATER.
Cook 4-5 hours on high, or 8 hours on low.
The chicken should be so tender it will fall off the bone. If appearance matters to you, just shove the pieces back together on your platter.