Crock Pot Roast Beef With Gravy
HokiesMom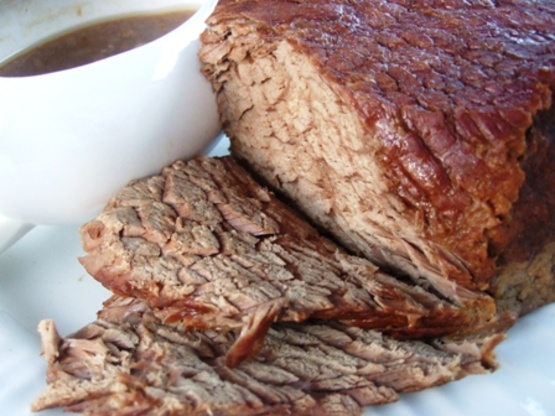 I have been making this for years. It is easy to put together and tastes yummy! Some times I throw veggies in the crock pot also for an all in one dinner.

First let me say I do not like roast beef! But this was ok. I made it because my DH is a meat and potatoes man. He absolutely loved it! My DD did too. So, after 30 years of trying to make a roast they would eat, here it is! Thanks, for posting.
Rub roast with 1/4 cup flour.
Put roast in crock pot.
In a bowl, combine soup and gravy mixes and remaining flour.
Stir in water until blended.
Pour over roast.
Cover and cook on low for 6-8 hours or until meat is tender.
We like to serve this with mashed potatoes.