Crock Pot Roast Beef or Venison

Oh-So-Tender Roast with a delicious broth mixture that can be served "au jus" or thickened for a luscious, hearty gravy. Add carrots and potatoes (optional), and you have a one-dish meal that cooks unattended. The sliced roast makes tasty Roast Beef au Jus Sandwiches. For a second meal, make stew or soup from the leftover roast, carrots, potatoes, and gravy...perhaps adding a little wine or water if needed to get the perfect consistency.
3 lbs lean beef roast or 3 lbs venison roast
1 (10 1/2 ounce) can94% fat-free cream of mushroom soup, undiluted
1 cup cabernet sauvignon wine or 1 cup dry red wine
2 tablespoons very low-sodium beef bouillon granules
3 fresh garlic cloves, minced
1 tablespoon italian seasoning
2 teaspoons thyme leaves
1 tablespoon liquid hot pepper sauce or 1 tablespoon Tabasco sauce
1 large onion, diced
1 (8 ounce) can sliced mushrooms, drained
6 large potatoes, quartered (optional)
8 carrots, peeled and cut into 4 inch long pieces (optional)
3 -4 tablespoons cornstarch (optional)
1⁄4 cup water (optional)
Directions
In crock pot, add soup, wine, bouillon granules, garlic, onion, mushrooms, hot sauce, and seasonings.
Stir to mix well.
Add roast.
Turn crock pot on high and cook 4-6 hours or until meat is just tender.
Serve with optional gravy, carrots and potatoes or cooked noodles or rice.
OPTIONAL POTATOES AND CARROTS: In pot of water, boil potatoes and carrots about 15 minutes until almost done, but still very firm.
Drain; add veggies to crock pot.
Cook an additional 1-2 hours until roast and veggies are very tender.
OPTIONAL THICKENED GRAVY: Remove veggies and roast from crock pot and place in covered dish to keep them warm while you make the gravy.
Make a slurry by mixing cornstarch and water until no lumps remain. (Using cold water a little at a time will help you avoid lumps.).
Use Method 1 OR 2 to thicken the gravy.
Gravy Method 1: With crock pot on High, bring broth to a boil.
Pour in the cornstarch slurry and stir to mix.
Cover and bring liquid back to boil and boil until thickened, about 1 minute.
Gravy Method 2: Pour broth mixture from crock pot into a saucepan.
Bring broth to boil and stir in cornstarch slurry.
Return to boil, boiling about 1 minute until broth mixture is thickened.
Most Helpful
This is a great recipe for venison. I used steaks, golden mushroom soup, added sundried tomatoes and left out the veggies. It was a delicious sauce and the steaks tasted so tender.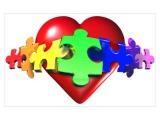 Beachgirl this was a huge hit with the man, he ate half the roast himself! I did add two cans of mushrooms and I used an elk roast instead. The meat was so tender! I cooked it on low for 10 hours(while I was at work) and just threw everything else in. Great recipe!

Great recipe. I made this using a venison neck roast. I seared the roast first, let it cook a couple hrs in the crock pot then drained the fat.Then I proceeded to follow the recipe. I didn't use the bullion cubes everything else I left the same. I did add my carrots and onions to the crock pot while the roast was cooking. No need to add a thickener I found it to be thick enough on its own. Very good. This really imparts a great flavor in the venison.