cbw8915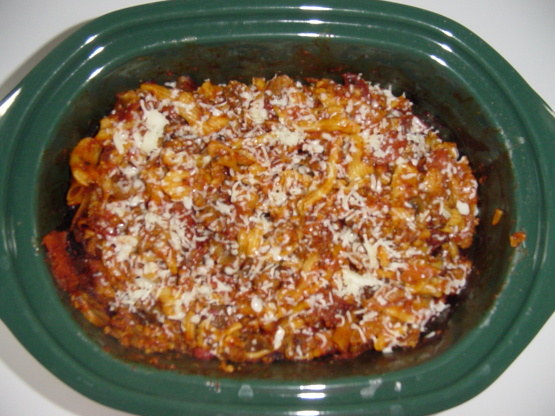 I found this recipe in the "Fix-It and Forget-It Cookbook". I found it easy to make and very adaptable to what ingredients you prefer.

Top Review by Laudee
WOW!!! That covers it all for this snazzy little dish! Couldn't be easier to toss together and perk along in the crock till supper time...Followed your directions, and, of course, used your wonderful spaghetti sauce...It came out terrific!! Thanks for a great recipe, Robin...I'll be doing this one again!! Laudee
Layer half of each ingredient in the order listed.
Repeat.
Cover, Cook on low 4-5 hours.