I got me a crock pot,, nuff said.. The long and low melted most of the greasiness out of the shoulder, and the vinegar apple juice combination added a sweet moistness to the final product.
Directions
Combine the rub spices and coat the shoulder.
Bag the rubbed shoulder overnight in the fridge.
Put Apple juice and vinegar in crock pot and add the shoulder and the rub that's stuck on it.
Start the pot on high, turn down to med after an hour and a half.
Cook for 12 hours total, 10 hours if your pot has no medium setting.
Remove the shoulder and let rest for at least half an hour.
Pull shoulder apart with a couple of forks.
Place the pork on a cheap bun or Wonder bread with your favorite barbecue sauce and some slaw if you want to be traditional.
Most Helpful
We really liked this. I thought it was a little dry...probably because I do not have a medium setting on my crockpot. I cooked it for 10 hours on high...next time I will try the low setting.
This was my first time making pulled pork and it turned out delicious! I didn't have any problems with it being too salty like some reviewers mentioned. I thought it was perfect! I cooked mine on low for about 11 hours and it was just right. Thanks for a great recipe!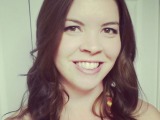 I am a newbie to using a crock pot and I have never made pulled pork before. I recieved about 7 recipes from friends but they all called to cook the pork in the serving sauce and I just thought that to spice the meat would be better - so people could sauce it for added sweetness to personal taste.
This was PERFECT. I wouldn't change a thing. Easy and Delicious. I got soo many requests for the "place" I ordered the pulled pork from I owe T. Wolfe a compliment or two!