Crock Pot Pork Roast With Black Bean Sauce
Bergy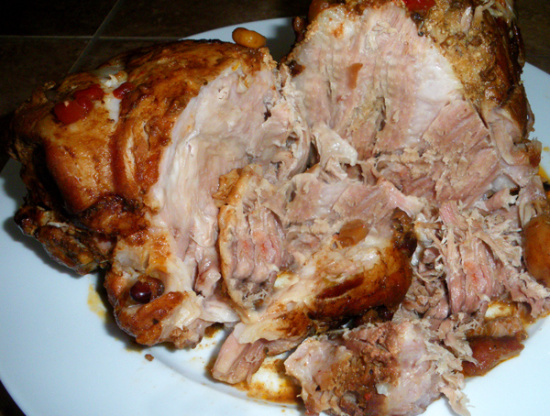 This is so simple I feel silly posting it but it tasted so good I wanted to share it with you. Pulled pork sammies are easy just shred the pork & add your favorite BBQ sauce. Remove any fat from the roast. If the fat remains it will cook out and you will have to de-fat the sauce before thickening it. If you like a lighter sauce don't use th corn starch.
Place everything into the crock pot.
Turn on low for 7 hours.
If adding Corn starch add it mixed in a bit of water.
Cook for another hour Total cooking time 8 hours.
Enjoy.