Crock Pot Pork and Black Bean Casserole
Bergy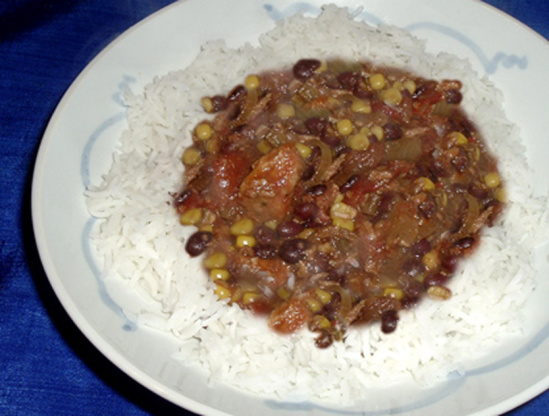 This is another of those "what have I got in the house recipes" It turned out to be quite tasty so I am posting it. Use any cut of pork that you wish it will be tender done in the crock Pot It is freezer friendly. This recipe can sit on "Keep Warm" for 1-2 hours after you have cooked it and then just turn up to high for 15 minutes

I know the "heat" in Mexican and Chinese are different, but once the BBQ sauce was added this Mexican dish took on more of Chinese theme, especially once served over rice. We enjoyed it but more than likely won't make again, but, could be just the thing for you and your family.
Place all the ingredient except the BBQ sauce in your crock pot, stir to mix it up a bit.
Turn on low and leave for 6 hours, add BBQ Sauce leave for 1 more hour.
You may speed up the cooking by starting it on High for 2 hours then to low for 2 more add BBQ sauce and cook for a further hour on low.
Serve with either noodles or rice.