julikoz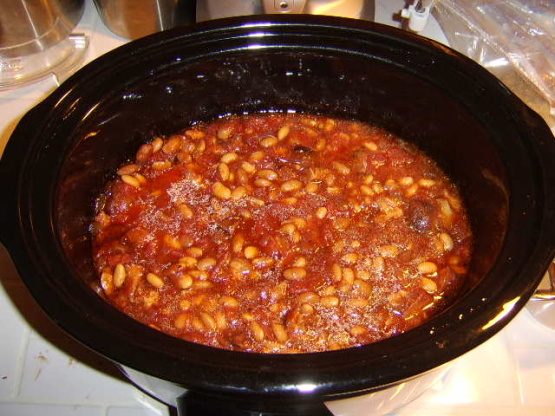 These are so good. They were brought to a pot luck at work. My husband loves this recipe so I make it often.Servings Are approximate. Overnight standing time is not included.

Oh Yum...this is one of the best pot of beans I have ever made. I soaked my beans all day, set up the crock pot last night and had to try them 1st thing this morning. One word...mouthwatering. I used cuts from a ham I wanted to use up. That is the only thing I did differently. Thanks for the definite keeper!!
Cover beans with water and the baking soda.
soak overnight and drain in the morning.
put into crockpot add the rest of the ingredients.
Cook on high for 3 hrs then turn to low and cook until beans are soft, approx-6 hours.