Simple and hearty, this recipe can be easily adapted to suit your families personal taste. I use whatever canned beans are in my pantry. This is always a hit with my family AND my schedule.
Directions
Brown sausage and put in crock pot.
Sauté green pepper, onion, and garlic in sausage drippings and place in crock pot.
Add the rest of the ingredients except the parmesan cheese. Stir and cook on low 7-9 hours.
Sprinkle with parmesan cheese before serving.
Most Helpful
This was very nice. Bird is not a big 'bean' eater yet still enjoyed it. I, (Buddha), love em. The kids thought it was really good too. good pizza flavor for beans they said. Thanks Chef Romie. Made for PAC 2007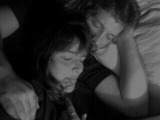 We liked this recipe. We used pre-cooked beans (cooked them overnight in the slow-cooker). We tried this recipe in keeping with our new goal to eat less meat, and it worked great because here we had the taste of the sausage, but it was bulked up with high-fiber, healthy (cheap!) beans. We had it over rice.

Everyone loved this recipe. I used regular dried pinto beans and soaked them overnight before cooking.