This is a really good and easy slow cooker recipe for pinto beans, it's really good with some fresh cornbread on the side. One of my favorites!! You can add the jalapenos to your taste. We like it with a little kick but it's just as good without them.
Directions
Rinse dried pintos under cool water and drain
Put them into a large bowl and cover with hot water and let sit over night.This helps cut down on cooking time and take some of the "gas" out. They will swell quite a bit so you need a large bowl.
In the morning, rinse beans well with cool water, drain and then put in crock pot.
Add chicken broth and all other ingredients.
Fill with water till water is about an inch or 2 above beans.
Cook on low all day for about 8-9 hours.
Cook up some cornbread and you are ready to eat!
Most Helpful
I was looking for a crock pot pinto bean recipe that would make beans that were tasty and want you to come back for more. I used jalapenos from the garden that made this recipe perfect. So easy to prepare, will prepare again and again!
Followed the recipe to a "T"....these beans were delicious!!! The only thing I added was 2 lbs of chorizo sausage....make it taste similar to borracho beans. Thanks for sharing Whitty Smith!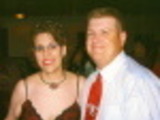 Wonderful Easy Recipe for Crockpot Pinto Beans! Followed this recipe with only a few things different. I brought beans to boil on stovetop (because I forgot to soak them overnight) then turned off the pot and put lid on for one hour. THEN, I added them to the crockpot with all the other ingredients called for and added one Beef Bouillon cube & 30 minutes before serving add a pich of brown sugar! YUMMY!!