lazyme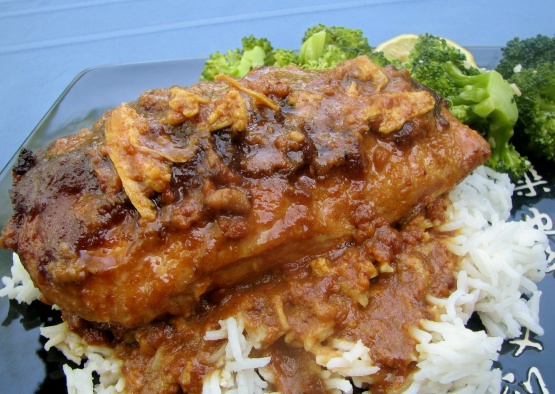 A simple crock pot recipe for tender chicken. Serve over hot rice or noodles. UPDATE: Do to the many comments about too little liquid, I have added an optional chicken broth.

My wife loved this dish and it was so easy to make. To give this a more Thai flavor I would substitute a can of coconut milk for the chicken stock and add 1/2 -1 tsp of Thai curry paste ( I use Thai Kitchens Red Curry). Garnish with chopped peanuts and scallions
Combine all ingredients in a crock pot.
Mix well.
Cover and cook on low for 6-8 hours or until chicken is tender and thoroughly cooked.
Serve over hot rice or noodles.