Crock Pot Pasta E Fagioli
GaylaJ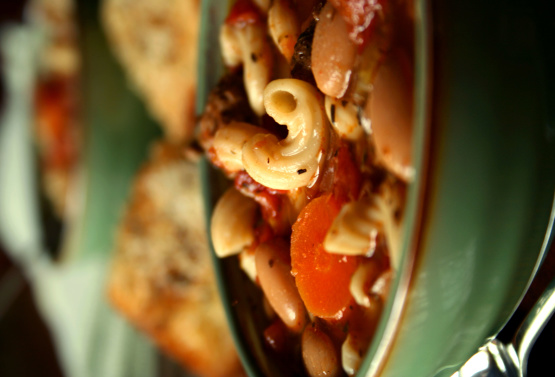 I came across a simliar recipe in a low fat cookbook, but changed it so much after making it several times, it's my own creation. Taste's a lot like Olive Gardens (which I love), only a little lighter.
Heat nonstick frying pan over medium heat.
When hot, use Pam to coat the pan.
Saute onion for about 1 min, add garlic saute 1 minute Add sirloin, cumin, salt and pepper.
Cook until cooked.
In Crock Pot add everything together (EXCEPT PASTA) including meat mixture.
Cook for 8-10 hours on a low setting.
Add pasta just before you serve.