Crock Pot Mexican Chicken
Brenda.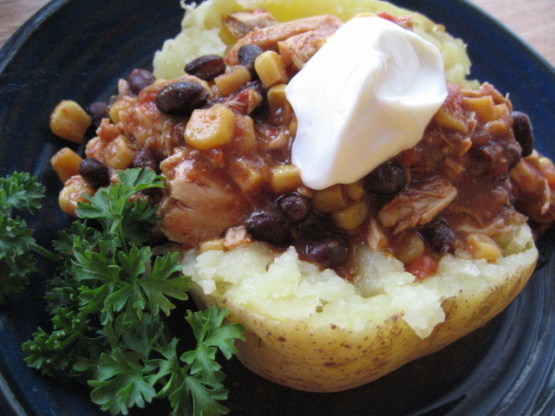 The one great thing about this recipe is that you can use FROZEN chicken breasts. The chicken turns out so moist and tender it cuts like butter. I shred this and serve it over white rice. A great blend of ingredients cook into a savory, saucy chicken.
Mix all ingredients together and submerge frozen chicken breasts into mixture. Place Crock Pot on High and cook for 5 hours. Take chicken out and shred. Place back into Crock Pot and turn the Crock Pot off. The flavors will adhere to the chicken and make this moist and tender.
Enjoy!