Crock Pot Mediterranean Stew
Kathy228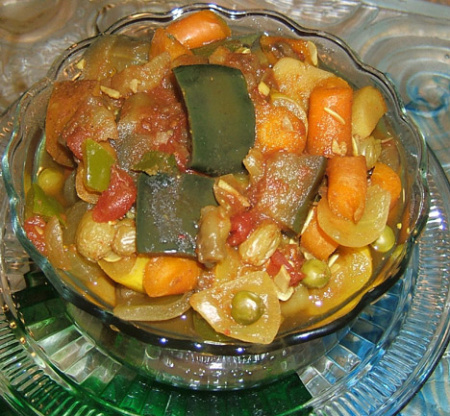 stolen from the Tucson Community-Supported Agriculture newsletter; placed here for safe-keeping!

This was OK. I really wanted to like it. Takes a lot of time to cut up a Butternut squash and I'm looking for healthy/yummy vegetarian dishes that I can serve occasionally to my "Where's the Meat?" family. The spices are nice... I wonder if I cooked it too long. I know that is sometimes a problem with crockpot cooking taking the flavor out from overcooking. Disenclined to make it again but am eating the leftovers.
Throw it all in a crock pot and cook on low for 7 - 9 hours!