Crock Pot Meatballs and Gravy
Pure, simple comfort food! And so easy to do. Beef meatballs may be substituted, if desired. Recipe from BH&G.
1 (16 ounce) packagefrozen precooked turkey meatballs
1 (10 ounce) can cream of mushroom soup
1 cup water
1 (1 ounce) envelope turkey gravy mix
1 bay leaf
1⁄2 teaspoon lemon zest
1⁄2 teaspoon dried thyme, crumbled
Directions
Place the meatballs in the crock pot.
In a bowl, combine remaining ingredients and pour over the meatballs.
Cook on LO 6 to 8 hours.
Most Helpful
This is very easy and has a wonderful flavor. The whole family really likes it. Good comfort food on a cold evening.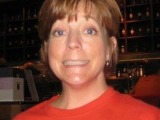 We really liked this, allthough I cooked it on the stovetop from start to finish. I also added sauted mushrooms and onions, which I just did in the same pan, before adding everything else. And I added about another 1/2 cup water to make up for the higher evaporation from the stovetop cooking. Really good and easy! But, what was even better were the leftovers, I dumped the leftovers and the leftover noodles I had originally served it over all into a deep skillet added some milk to make a bit more gravy, mixed it all up and heated. Even better this way! Thanks for a great recipe that I will make regularly!
I went searching for a recipe like this tonight after rummaging through the pantry. I wanted something quick for my husband when he came home late from work. It tastes so creamy and rich, I had the extra gravy on toast. I didn't have time to cook it in the crock, but kept it warm in my 1 1/2 crock until he got home. I am sure it would be fantastic cooked in the crock all the way. My husband had it over noodles, but rice, couscous or even spaghetti would be good. Thanks.