Crock Pot Macaroni and Cheese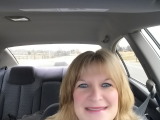 Yummy and fast recipe. Just leave in crockpot and WA-LAH!!!! Ready to eat.
Directions
Place cooked macaroni in a 3 1/2 quart or larger crock pot that has been coated with nonstick cooking spray.
Reserve 1 cup of the cheese.
Add the remaining cheese and the other ingredients to the macaroni.
Mix well.
Sprinkle with the remaining cheese.
Cover and cook on LOW heat 5-6 hours, or until mixture is firm and golden around the edges.
DO NOT REMOVE COVER OR STIR until the mixture is done.
Reviews
Most Helpful
Yummy! Yummy! Yummy! Our family (including our 18 month old daughter) love mac and cheese. I made this a lower fat recipe with a few changes. I used whole wheat pasta, 2% sharp cheddar cheese, fat free evaporated milk, and 1% milk. It was super yummy! I'm sure the whole fat recipe is really good, but we need the lower fat one. Thanks for sharing!
This recipe is so simple and wonderful! Slow cooking comfort food on a cold day....it's not only delicious food for the body, but food for the soul. I will not only make this again, but will also recommend it to my friends. Thanks for sharing.
My own macaroni and cheese recipe has been unbeatable with this family until now. This beat mine hands-down. Creamy and easy and just perfect. I guess mine is out the window now. Thanks for posting.