Crock Pot Macaroni and Cheese
lets.eat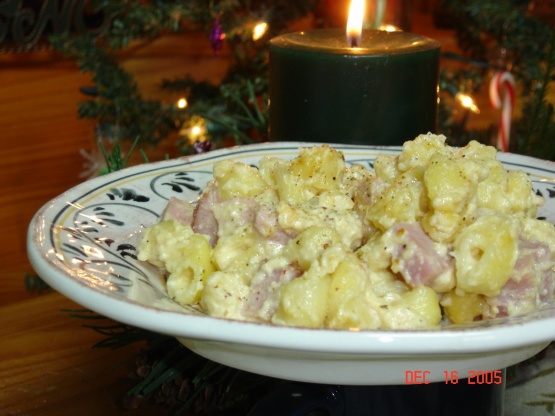 My kids and I love this recipe and often make a meal out of it.

Top Review by Evelyn
Everyone really loved this recipe. I used extra sharp NY cheddar cheese (3cups) sharp cheddar (1 cup)and it was very tasty. Be sure to safe some to sprinkle on top. I was not sure if the recipe intended for the "chef" to precook the noodles or not, but I finally just got brave and poured the uncooked noodles in. Am I ever glad I did. We have five kids, ages 3 thru 12 and all enjoyed. The noodles cooked up beautifully, don't know why I worried! Not a crockpot dish to cook and enjoy at your leisure though, as it will overcook. You will want to time it out so that you are ready to eat when it is done. It overcooked in my crockpot a little so I would cut the cooking time back an hour next time. Delicious!
Coat crock pot with cooking spray.
In a large bowl beat eggs with evaporated milk, and milk.
Mix in pasta and all cheese except about 1/2 cup.
Put mixture in slow cooker and sprinkle remaining cheese on top.
Cook on low for 6 hours.
Do not lift lid or stir!