Crock Pot Lemony Chicken Soup
Was home sick and put this together. My husband that normally does not want to participate in rating a recipe said that this was 5 star resturant quality. Guess I couldn't ask for anything more. ENJOY!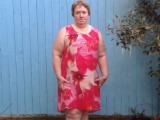 Made this last night for dinner. Hubby and I loved it so much. So much so that I saved some of the stock/gravy to put in the freezer, so I just have to add more chicken for a quick dinner. Thanks.
Layer in crock pot in this order, onion, carrot, mushrooms, bay leaf and chicken.
Put sliced lemon on top and inside of chicken.
Mix together the stock, apricot/pineapple preserves, cumin, ginger, coriander, garlic and salt and pepper. Pour over chicken.
Set Crock on high and cook for 4 hours, I basted every so often. Being sure that none of the preserves stayed on top of the chicken to get dried out.
After 4 hours, remove chicken allow to cool, debone and deskin, chopping into chunks.
While chicken is cooling mix cornstarch and water add to crock, this will not thicken alot but just enough to give it body.
Add chicken back to crock, turn to low and simmer for another 20-30 minutes.
Serve as soup or over rice.