Peter J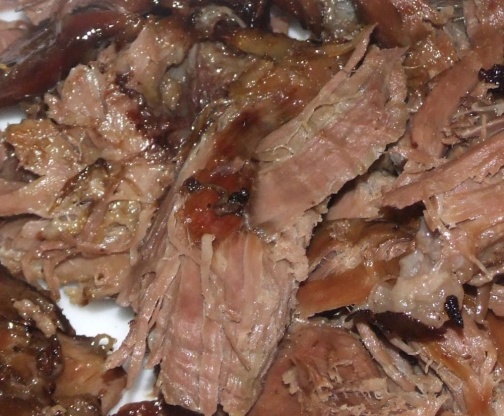 I love the flavour combination of lemon, garlic and herbs with lamb and this recipe fulfills my taste buds' expectations! This is not meant to be a roast, but is meant to be fall apart soft - almost like a Mediterranean flavoured "pulled lamb".

Top Review by jimnyo
I was lazy, so I just grabbed large handfuls of fresh mint, rosemary and oregano, laid it in the liquids, squeezed one lemon and put the two rinds on top, as one poster suggested and then laid the lamb on top of it all. I used jarred minced garlic and smothered it all over the lamb, as well as sea salt and pepper b/c someone complained it was bland. Put in crockpot on high for 6 hours and everybody loved it!
Using the crock pot's ceramic dish, mix together oil, lemon juice, garlic, oregano and nutmeg.
Immerse leg of lamb into the mixture and cook on high for 6- 8 hours until falling apart.
Just before removing meat from crock pot, mix together mint, sugar and vinegar in dish and microwave for 30 seconds until vinegar is hot enough to melt sugar.
Remove meat to serving platter and pull apart with forks until you have chunky shreds of meat.
Drizzle over mint vinegar and serve piping hot.