Crock-Pot Kahuna Kielbasa
Kana K.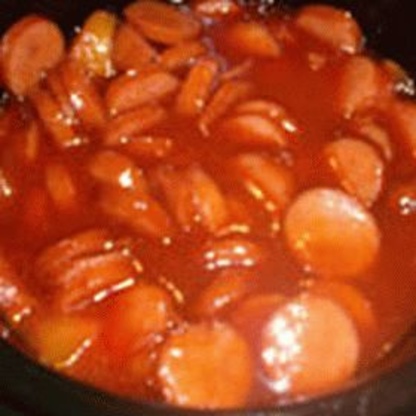 Outstanding for potlucks, easy and not to sweet. I served 2 potloads of this at my wedding and it was the only dish that we ran out of.
have not tried this recipe yet,but what is a pince of soy sauce, and the ingreies.nts don't list ketchup but the directions doe
Slice Kielbasa into 1/2 inch slices and place in crock pot.
Add the bell pepper, onion and pineapple chunks.
In a separate bowl mix ketchup, brown sugar and pineapple juice.
stir until thoroughly blended.
Mix all ingredients into crock pot and Cook on low for approximately 4 1/2-5 hours.