Crock Pot Goya (Bitter Melon)-Pork & Handama Wraps
IOjaw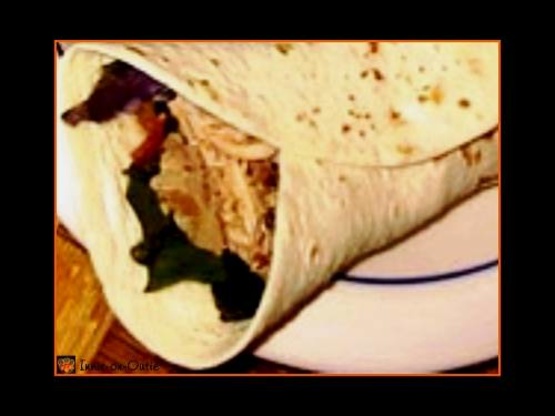 The entrée for an original meal I created that combines Tex-Mex and Okinawan influences which consisted of crock pot Goya-Pork & Handama (nicknamed Okinawan spinach) Wraps with Speckled Golden Rice and Refried Beans...
Place pork on bottom of crock pot.
Top with tomatoes, goya, onion, parsley, basil, cumin, cayenne, white pepper, soy sauce, garlic, tomato paste, bay leaf, and tomato sauce.
Cover and cook on high for 6 - 8 hours.
Strain about 2 tablespoons of goya-pork mixture with slotted spoon per tortilla (make sure to press out as much liquid as possible).
Place on tortilla, top with 3 or 4 handama leaves, and roll.