Crock Pot Fish Stew & Rice
IOjaw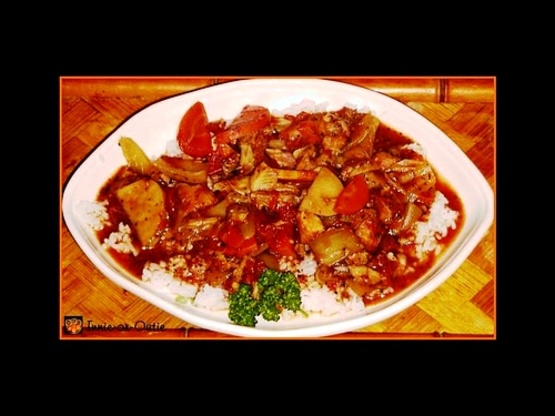 A spicy dish to help warm-up chilly days.

Just made this today and I think it's pretty great! Will definitely be making again because fish is one thing we can agree on in our house. ;) I was hesitant though, wasn't so sure about fish being cooked for that long, but I used some nice thick cod and it stayed together well. I didn't cut it up before hand, just let it fall apart naturally during stirring. I used 4 med sized cod fillets, a whole onion, lots of fresh garlic and yukon gold potatoes...I think russets would be too floury. Note that 1 tsp of cayenne packs quite a bit of punch, so your kids might not like it. I used 1/2 tsp cayenne and it's still a little too spicy for mine. We're eating this with crusty bread instead of rice - nice! Thanks!
Place potatoes on the bottom of crock pot.
Add carrot, cabbage, onion, fish, garlic, basil, thyme, cayenne, coriander, tomatoes, tomato paste, and stock.
Cover and cook on low for 7 - 8 hours.
One-half hour prior to serving stir in corn starch until reach desired consistency.
Serve over rice and garnish with fresh parsley.