Crock Pot Cream Cheese & Sausage Dip
This dip is an absolute hit everytime I make it! My husband and all of our friends devour it and it's always the first to go! It has a nickname of "white trash dip". I make it in a round 4 quart crock pot, but the recipe can be halved or doubled for smaller or larger crock pots.
Directions
Brown both packages of sausage in a skillet over medium heat.
Drain the sausage in a colander.
Cube the cream cheese into a crock pot.
Add the sausage to the cream cheese in the crock pot.
Add both cans of rotel (with the juice) to the crock pot.
Heat the mixture in the crock pot on high heat for approximately 1 hour, stirring occasionally until the dip is well mixed.
Reduce heat to warm/low and serve with tortilla chips.
Reviews
Most Helpful
I love this dip and so does everyone I make it for! I usually only make about half this much. I use spicy sausage and regular rotel.
I absolutely love this dip! I made it and then ate it for dinner...then breakfast....and then lunch...! That's pitiful. But that's just how yummy it is! :-)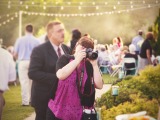 I made this (and a whole lot of other stuff) for Easter and this was by far the biggest hit of all! Even I, who can't eat much ground meat due to a texture issue, really liked it! I'm making it again this Saturday for my husband's birthday party!!