Crock Pot Cranberry Pork Roast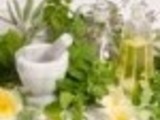 This is a recipe from Taste of Home that I tinkered with. You will love serving this tender melt in your mouth roast. Serve with creamy mashed potatoes.
Directions
Place roast in slow cooker.
In medium bowl mash cranberry sauce;stir in sugar, juice, mustard and cloves.
Pour over roast. Cover and cook on Low for 6-8 hours or until meat is tender.
Remove roast and keep warm. Skim fat from juices.
Measure 2 cups of the cooking liquid adding water if necessary;pour in a saucepan.
Bring to a boil and thicken with mixture of cornstarch and water.
Season with salt and pepper. Serve with sliced pork.
Most Helpful
Sorry, but I have to say that this is one of the worst recipes I have ever made! I had to make a different sauce and marinate the cooked pork over night to change the taste. Husband went out and bought a pizza for our dinner. I consider myself a very good cook and just wanted to try something different.
Awesome dinner; it was a huge hit with everyone. The kids said "keeper recipe, Mom!"
Prepared exactly as posted and it was perfect. I would not change a thing. Thank you for posting.
Made this for a pot-luck at work, everyone liked it. The people nearby who weren't part of the pot-luck were most unhappy - great smell all day but they didn't get to come eat with us. Oops, told them next time I'll make more and keep some back for them.
Thanks Sage!!