Parsley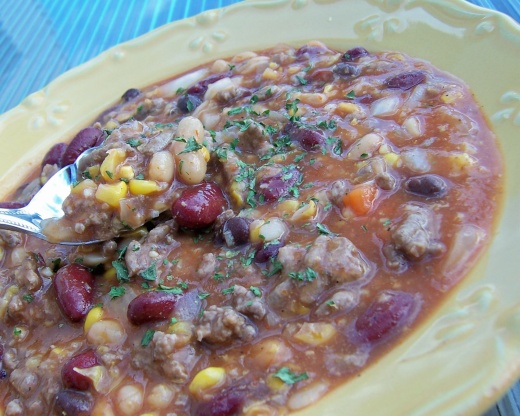 My husband hates creamed corn, but loves this recipe. It's really simple and kid-friendly. The secret ingredient? Pork and beans. ZWT Mid-West region (corn).

My stepson loved this. It was great for a cold day.
Brown ground beef, onion, and pepper together. Drain well.
Put all ingredients into crock pot; cover and cook on LOW 7 to 12 hours.