Peter J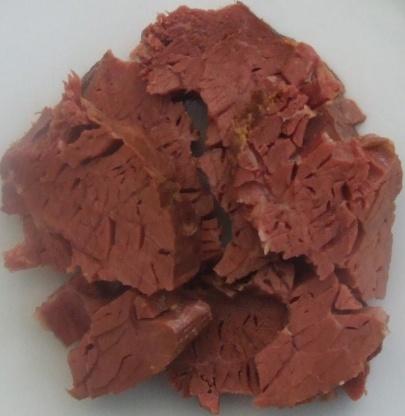 I found this unbelievably simple, delicious recipe on the internet - unfortunately, I don't remember which site it came from. This recipe works with any size corned beef - I've just included the size I last bought to comply with 'Zaar's posting requirements. Edited to incorporate suggestion in Peter J's review below.

The biggest problem with this recipe Sussan is the meat is so tender it's just about impossible to get out of the crock-pot in one piece. Don't count on being able to serve it in sliced form! I used a generous amount of Dijon mustard and it was delicious. One change I made however was to cover the meat with water as I felt otherwise it could stick and be too salty. I used 18 hours cooking time for a medium sized piece of silverside and it was spot on.
Simply cover silverside with a mixture of ketchup and mustard.
Roll in dried onion soup mix.
Place in crock pot.
Sprinkle any remaining onion soup mix over.
Top with onion.
Add water to just cover meat.
Cook on low for 12 - 24 hours.
Slice, serve and enjoy, maybe with sauce in crock pot used as a base to make gravy.