WiGal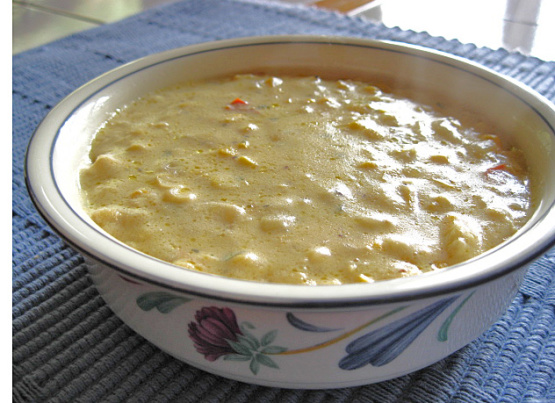 This is from a few different recipes that I got ideas from to make my own version. If you want a thicker soup, add a small amount of instant potatoes towards the end to your desired thickness.

This sounds like a great recipe. I think I'll make it with diced potatoes instead. Hopefully it would keep the fat down.
Put frozen potatoes O'Brien in crock pot.
In seperate bowl, mix remaining ingredients, except butter.
Pour into crock pot and stir in with potatoes.
Stir in the butter, or just throw it on top of the mixture -- it will melt as cooking.
Cook on low for approx 6 hours.