Crock Pot Colorful Chicken Stew
Bergy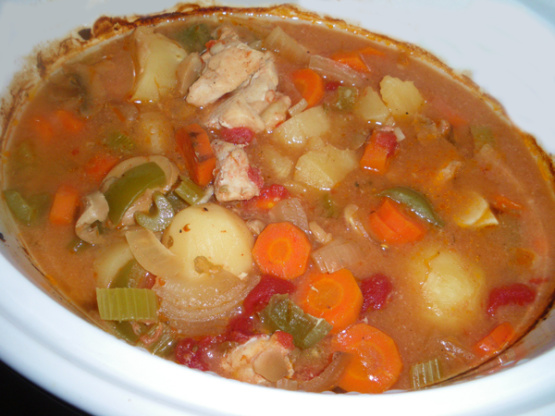 Carefree cooking that serves a crowd. The bonus is it is only 3 WW points.

This was good, and very healthy, but I didn't find it to be "soul satisfying". We had the leftovers with brown rice, and that was better. It certainly was a great way to use some random veggies that I had.
In a 5-quart crock pot, combine the first 12 ingredients.
In a small bowl, combine cornstarch and water until smooth.
Stir into chicken mixture.
Cover and cook on LOW for 8-10 hours or until vegetables are tender.