ktenille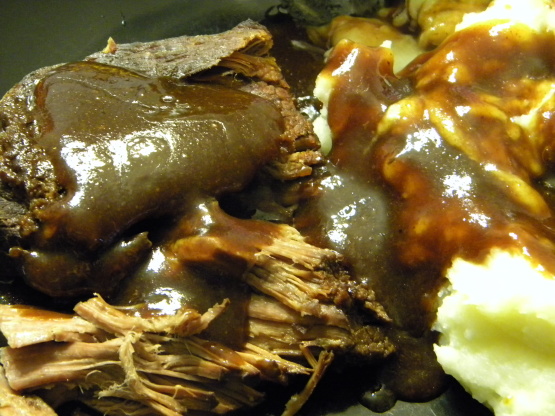 This is best served with mashed potatoes and bread. The sauce can be doubled and used as gravy for the potatoes!

Made this roast today. DELICIOUS! Made gravy from the juices . . . a little sweet for me but oh my gosh was this roast wonderful. Fell apart on your fork and melted in your mouth. Will definitely make again!
Cut roast in half and place both pieces in crock pot.
Mix remaining ingredients together in a mixing bowl.
Pour over roast.
Cover and cook on low for 10 hours.
Enjoy!