Crock Pot Citrus Ginger Chicken
flower7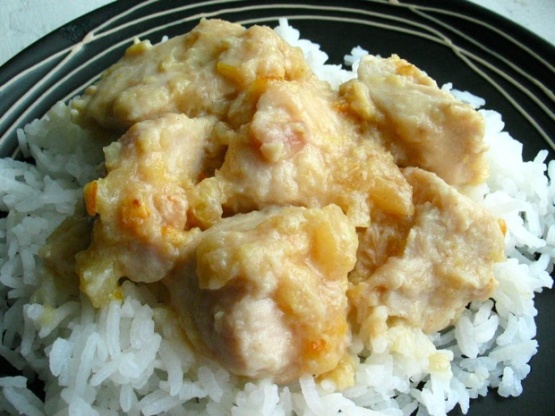 This is one of my favorites. The flavor is best if you marinate the chicken in the sauce overnight or freeze in the sauce and thaw in the fridge overnight before cooking. This can also be baked in the oven in around 30 minutes. Serve over a bed of aromatic rice such as jasmine or basmati rice with a mix of steamed vegetables on the side.
Combine marmalade, lime juice, pineapple, soy sauce, mustard, ginger, cayenne, garlic and sugar in a gallon size zip lock bag.
Cut chicken into serving size pieces and add to the sauce. Refrigerate overnight or freeze.
To thaw, place in fridge overnight.
Empty contents of bag into your crockpot and cook on low for 6-8 hours or high for 4-6 hours.
You can also bake this in a 350 degree oven for 25-30 minutes or until juices run clear.
If the sauce is too runny when cooked in a crockpot, mix 2 teaspoons cornstarch and 2 tablespoons of water and stir into the sauce. Cook on high until thickened.