jswinks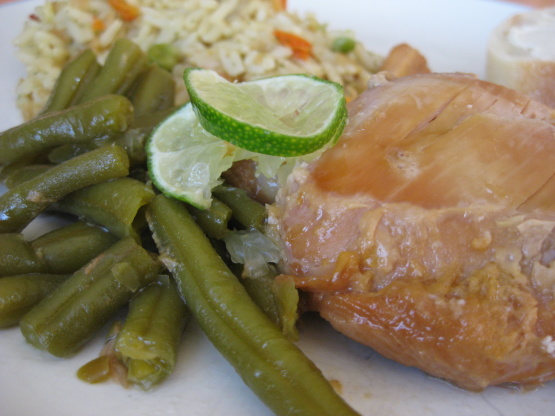 This was created to fit my 1.5 quart crock pot for traveling in our RV. While we are out sightseeing, the crock pot is cooking up a delicious meal for us to enjoy!

Dry as a bone after 9 hours, soggy green beans (fresh - such a waste). Chicken was orangey and tender. Will NOT make again.
In a 1.5 quart crock pot add lemon juice to the bottom.
Then cut green beans in bite sized pieces and add to crock pot.
Add chicken thighs on top of lemon juice.
Pour orange juice on top of chicken.
Add honey.
Cover and cook on low 6-7 hours.
Enjoy.