teresas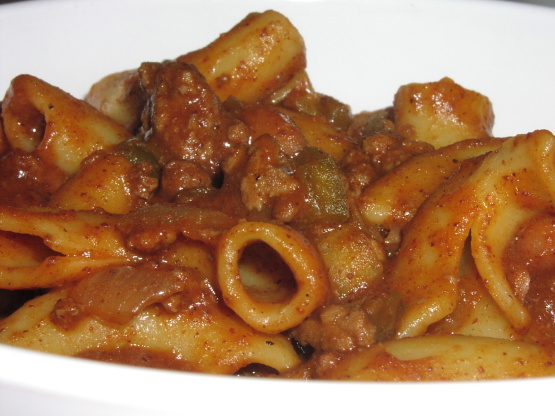 This is a family favorite that I adapted from Taste of Home Ground Beef Cookbook. I keep cooked ground beef in my freezer, so this is easy to put together in the morning before going out the door.

This wasn't like chili mac to us. It didn't have the right flavor. It. was edible but I would look for a different recipe. This was too bitter and not saucy or sweet enough. Sorry.
In crock pot, combine the first eight ingredients.
Cover and cook on low for 6 hours or until heated through.
Stir in macaroni and mix well.
Season with salt and pepper.
Top with cheddar cheese if desired.