My family loves when I make this and it is so good on a cold, snowy NH evening. You can just serve it in bowls, but we like ours served over pasta such as Bowties or macaroni
Directions
Brown ground beef, add green& red peppers, mushrooms and garlic and cook till vegetables are just tender.
Add this mixture to crock pot and sprinkle with the chili seasoning mix.
Add the diced tomatoes and stir until well blended.
Cook on low for approximately 3-5 hours.
Add the kidney and pinto beans and continue to cook for another 1-2 hours.
I usually serve over pasta and top with shredded Monterey Jack cheese and chopped green onions.
Most Helpful
This was good! I left out the green and red peppers, since my can of diced tomatoes already had them in it. I substitued "ranch style" beans and added a can of corn with the juice. Great recipe kept them coming!!!!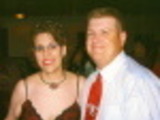 Ok - I am doing Weight Watchers online and was CRAVING homemade chili! I took this recipe and substitued the ground beef for lean ground turkey (7% fat). All other ingredients were used. Please note - I used only 1lb of ground turkey and 1 can of diced tomatoes and 1/4c of Monterey Jack (2oz). This made 8 cups of chili - at 4 points a serving (1cup per serving) - and was DELICIOUS! This was my first attempt at chili - next time I'll add some hot pepper to give it a kick. Excellent recipe - loved it...
Very good! I used cooked dried beans instead of canned and they had a really great texture - even after cooking all day! I halved the recipe, which is easily done, and it filled my regular sized crockpot up almost to the tippy top! So, unless you have a huge crockpot, I'd try halving the recipe at first to make sure it will all fit in.