Crock Pot Chicken With Bread Bowl Dumplings
IOjaw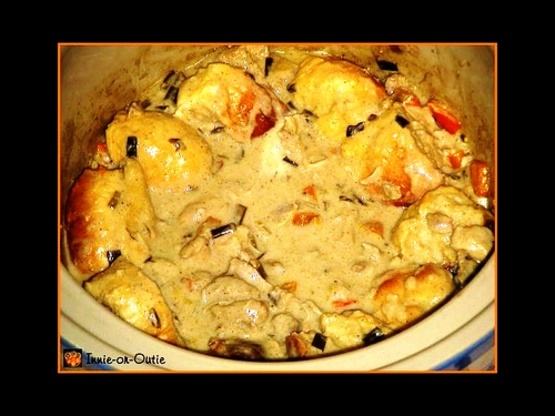 An easy way to warm up a damp day with a tasty dish that makes use of leftover bread bowls...
Place chicken in bottom of crock pot.
Add scallions, garlic, pepper, marjoram, thyme, bay leaves, and wine.
Cover and cook on low for 6 – 7 hours.
Approximately 30 minutes prior to serving, thoroughly stir in sour cream, flour, and bell peppers.
Line bread bowl chunks along the outer edge of the crock pot.
Cover and cook for 30 more minutes.
Ladle into serving plates and sprinkle with fresh parsley.